Turkey Hair Center, known as Turkey's Hair Transplantation Center, is Turkey's best quality hair transplant company serving internationally. In this article, you can find most comprehensive Turkey Hair Transplant Selection Guide 2023!
We have performed over 10,000 hair transplant surgeries in the last decade.  Thus, during this period, we have gained our trust and experience from the works we have completed.
On the other hand, we received a lot of positive feedback from people we knew during the procedures. That's why we prioritize the success and happiness of our customers! In this way, we are now able to provide high-quality services in the fields of hair transplantation and aesthetics to people from all over the world who prefer us, and this makes us known worldwide.
There are many reasons why Turkey Hair Center is a popular center, but we have compiled the first and most important 10 for you!
1. Worldwide Expertise: Turkey Hair Center Brand
Turkey Hair Center has established itself as a leading brand in the field of hair transplantation. With its worldwide expertise and commitment to excellence, the brand has garnered a strong reputation among patients seeking hair restoration solutions.
In addition, we can proudly say that our company is a company approved by the Ministry of Health and the Ministry of Tourism. Also, we have an internationally authorized health tourism company with the "Healthy Way" brand. The center boasts a team of highly skilled and experienced surgeons who utilize cutting-edge techniques to deliver exceptional results. Patient satisfaction is at the forefront of their approach, ensuring personalized care and attention throughout the entire process. Turkey Hair Center takes pride in its state-of-the-art facilities, adhering to stringent international standards to provide a safe and comfortable environment for patients. With its focus on quality, expertise, and patient-centric care, Turkey Hair Center has become a trusted brand in the realm of hair transplantation.
2. Cost-Effectiveness: Affordable Hair Transplantation Solutions in Turkey
Our brand offers cost-effective hair transplantation solutions in Turkey. With a focus on affordability without compromising quality, we provide excellent results at competitive prices. Our experienced surgeons utilize advanced techniques, ensuring optimal outcomes for our patients. Choose our brand for affordable and reliable hair transplant procedures in Turkey.
As a company, we try to provide the best service to our patients. Our packages are designed so that our patients can receive treatment under the best conditions.  This is why Turkey Hair Center is a poular destination for hair transplant.
3. Cutting-Edge Technology: Advancements in Hair Transplantation Techniques
In recent years, hair transplantation techniques have seen remarkable advancements, thanks to cutting-edge technology. Traditional methods like strip harvesting have been replaced by more advanced techniques such as Follicular Unit Extraction (FUE) and Direct Hair Implantation (DHI). FUE involves extracting individual hair follicles from the donor area and implanting them into the recipient area, resulting in natural-looking hair growth. DHI takes FUE a step further by using specialized tools to directly implant the extracted follicles, minimizing handling and enhancing their survival rate. These technological advancements have revolutionized hair transplantation, providing patients with safer, more comfortable, and highly effective solutions for hair restoration. Turkey Hair Center is a close follower at every stage of innovations.
4. Natural Results: Turkey Hair Center's Emphasis on Aesthetically Pleasing Outcomes
Our brand is dedicated to providing patients with natural and aesthetically pleasing results through hair transplantation in Turkey. We understand the importance of a well-executed procedure that seamlessly blends with the patient's existing hairline and facial features. Our team of skilled and experienced surgeons utilizes advanced techniques and state-of-the-art technology to ensure the most natural-looking outcomes. Turkey Hair Center prioritize personalized treatment plans and pay meticulous attention to detail. And we ensuring that each patient receives a customized approach tailored to their specific needs. With our brand, patients can expect exceptional results that enhance their appearance. Also patients can restore their confidence, all while maintaining a natural and harmonious look.
We did the hair of Dan Folger, who came to Turkey from America to have a new look, at our clinic Turkey Hair Center with our expert doctors and friendly team. We not only gave him a natural look with his hair, but also became a family.
Book your appointment today and take the first step towards a new you!
5. Experienced Surgeons: Skilled Professionals at the Forefront of Hair Restoration
As Turkey Hair Center, we take pride in our team of experienced surgeons who are at the forefront of hair restoration. Our skilled professionals, Dr. Damla and Dr. Yasin have a wealth of expertise in performing hair transplant procedures and are dedicated to delivering exceptional results. With their precision and artistry, they ensure natural-looking hairlines and optimal coverage for our patients. They closely follow the latest advancements in the field, utilizing cutting-edge techniques and technology to provide the best possible outcomes. Trust our brand's experienced surgeons for top-quality hair restoration solutions that will transform your appearance and boost your confidence.
Let's continue to read Turkey Hair Transplant Selection Guide 2023!
6. Comprehensive Care: All-Inclusive Packages for Hair Transplant Patients
Our brand offers comprehensive care with all-inclusive packages for hair transplant patients. We understand that traveling for a procedure can be daunting, so we provide a hassle-free experience by taking care of all the details, including accommodation, transportation, and post-operative care.
-Hair Transplantation (Maximum Graft)
-PRP Treatment
-Blood tests
-Sedation (Painless and Painless Anesthesia)
-1 Month Medical Care Set (Contents: Medication, Shampoo, Lotion)
-Luxury Hotel Accommodation (Breakfast Included)
-VIP Vehicle Transfer (Airport, Hotel and Clinic Transfer)
-Warranty certificate
All of the listed items are for patient welfare. We stand by our patients with our clinical coordinators, translators and specialist doctors at every step of the treatment process.
With our all-inclusive packages, patients can focus on their recovery and enjoy peace of mind, knowing that everything is taken care of by our dedicated team.  This is why Turkey Hair Center is a poular destination for hair transplant.
7. Medical Tourism Hub: Turkey's Thriving Hair Transplant Industry
As a brand in Turkey's thriving hair transplant industry, we take pride in being part of a renowned medical tourism hub. Our brand offers a seamless experience for international patients seeking hair restoration solutions. With our state-of-the-art facilities, experienced surgeons, and cutting-edge techniques, we have become a trusted destination for individuals from around the world.
We provide comprehensive packages that encompass all aspects of the journey, including accommodation, transportation, and post-operative care. Our brand is committed to ensuring the highest standards of safety, quality, and patient satisfaction, making us a top choice for those seeking exceptional hair transplant services in Turkey.
8. State-of-the-Art Facilities: Modern Clinics Offering Superior Treatment Environment 
Our modern clinics are equipped with the latest advancements in medical technology, ensuring the highest standards of care and comfort. From advanced diagnostic tools to cutting-edge surgical equipment, we prioritize providing our experienced surgeons with the best resources to deliver exceptional results.
Our clinics adhere to strict hygiene and safety protocols, creating a sterile and secure environment for every procedure. With our state-of-the-art facilities, patients can feel confident that they are receiving the highest level of care in a modern and comfortable setting, enhancing their overall experience with our brand.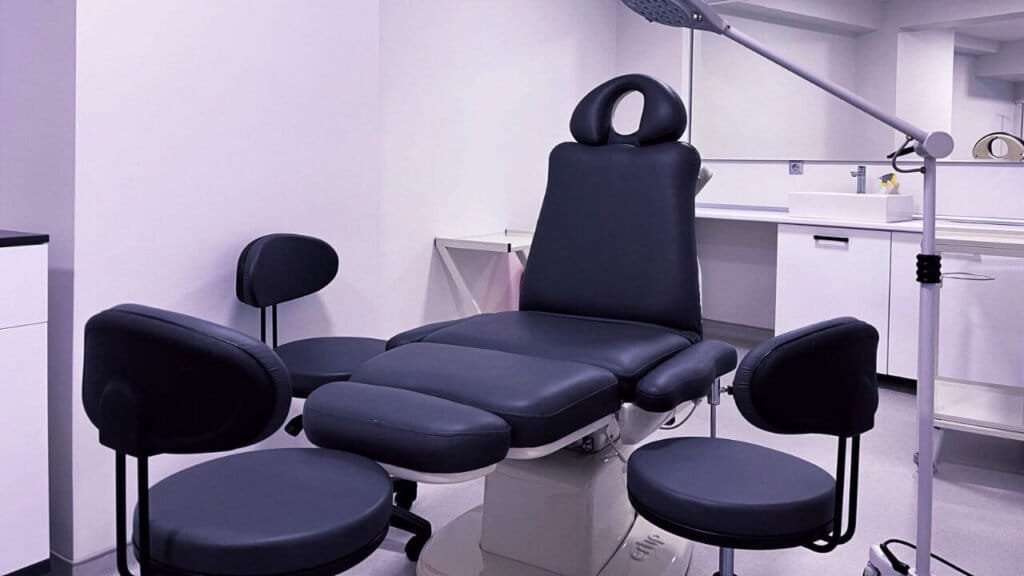 9. Extensive Patient Support: Personalized Assistance Throughout the Process
Turkey Hair Center is dedicated to providing extensive patient support and personalized assistance throughout the hair transplantation process. We understand that undergoing a hair transplant can be a significant decision. Thus, we are here to guide our patients every step of the way.
From the initial consultation to post-operative care, our team is always be with the patients to offer comprehensive support and addressing any concerns or questions. We provide individualized treatment plans tailored to each patient's unique needs and goals. With our brand, patients can expect a compassionate and supportive approach, ensuring their comfort and satisfaction throughout their hair restoration journey. This is why we create Turkey Hair Transplant Selection Guide 2023 for you.
10. Cultural Experience: Combining Hair Transplantation with a Memorable Trip to Turkey
Patients have the opportunity to explore the captivating city of Istanbul. Also, they explorethe rich history, vibrant culture, and breathtaking landmarks. From visiting the iconic Hagia Sophia and the magnificent Blue Mosque to strolling through the historic Grand Bazaar, Istanbul offers a plethora of tourist attractions.
Additionally, the Topkapi Palace, with its stunning architecture and stunning views of the Bosphorus, is a must-visit. The enchanting Basilica Cistern, an ancient underground water reservoir, is another remarkable site that showcases Istanbul's historical charm.
With our brand, patients can embark on an unforgettable journey, combining their hair transplantation experience with the exploration of Istanbul's fascinating tourist destinations. This is why Turkey Hair Center is a poular destination for hair transplant.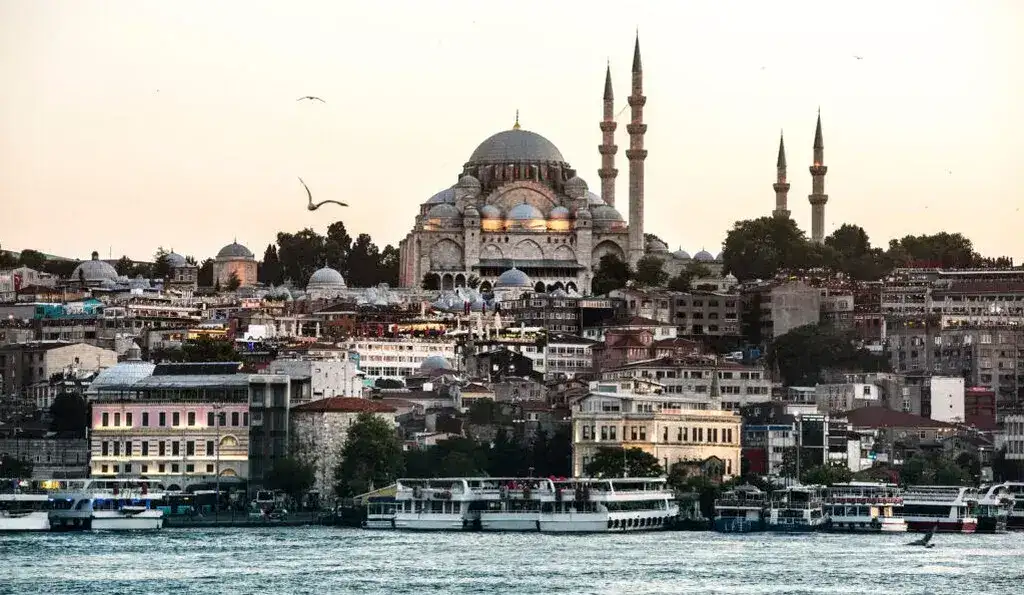 Turkey Hair Transplant Selection Guide 2023 Conlusion
In conclusion, Turkey Hair Center stands out in the field of hair transplantation in Turkey for several reasons. We offer advanced techniques and cutting-edge technology, ensuring natural and aesthetically pleasing results for our patients.
With a team of experienced surgeons at the forefront of hair restoration, we prioritize personalized care and attention to detail. Our state-of-the-art facilities provide a superior treatment environment, adhering to strict safety and hygiene protocols. We also offer comprehensive support throughout the entire process, ensuring a comfortable and satisfying experience for our patients.
Moreover, Turkey Hair Center recognizes the value of combining hair transplantation with a memorable trip to Turkey. From historical landmarks like Hagia Sophia and the Blue Mosque Istanbul offers a rich and diverse tourist experience. Choose our brand for exceptional hair transplantation results and the opportunity to immerse yourself in the cultural beauty of Istanbul.
Say goodbye to baldness and hello to a new, more confident you!