Hair transplant surgery is a popular and effective option for restoring hair loss. But many people wonder how long is the hair transplant permanent.  In this article, we'll explore the factors that influence the permanence of hair transplant results and how long you can expect your new hair to last.
First, it's important to understand that a hair transplant is a surgical procedure in which hair follicles are taken from a donor area, typically the back or sides of the scalp, and transplanted to areas where hair loss has occurred. The transplanted hair will continue to grow and thrive in the new location, just as it did in the donor area.
Persistence and Life of Hair Transplant Result
Although the permanence of the result of hair transplantation has explanation as "the transplanted hair remains for life", this can be a bit misleading. Hair transplantation is usually suitable in areas "recipient area" where surgeons take grafts from healthy hair areas "donor area". The hair taken from the donor area is usually permanent and does not fall out. However, the hair in the recipient area may shed due to genetic predispositions or hormonal changes.
Therefore, the longevity of the hair transplant result usually depends on the current hair loss process and genetic factors.
If you are wondering about your suitability for hair transplantation, you can contact our coordinators and get a free analysis!
Hair Transplant Techniques and Permanence at Turkey Hair Center
Permanence of hair transplantation is an important question mark for patients struggling with hair loss and baldness.
Hair transplantation techniques have an important place in permanence. One of the most important factors is to choose the most suitable one among the various hair transplant treatments and apply it.
You can contact Turkey Hair Center coordinators to choose the most suitable hair transplant treatment for you!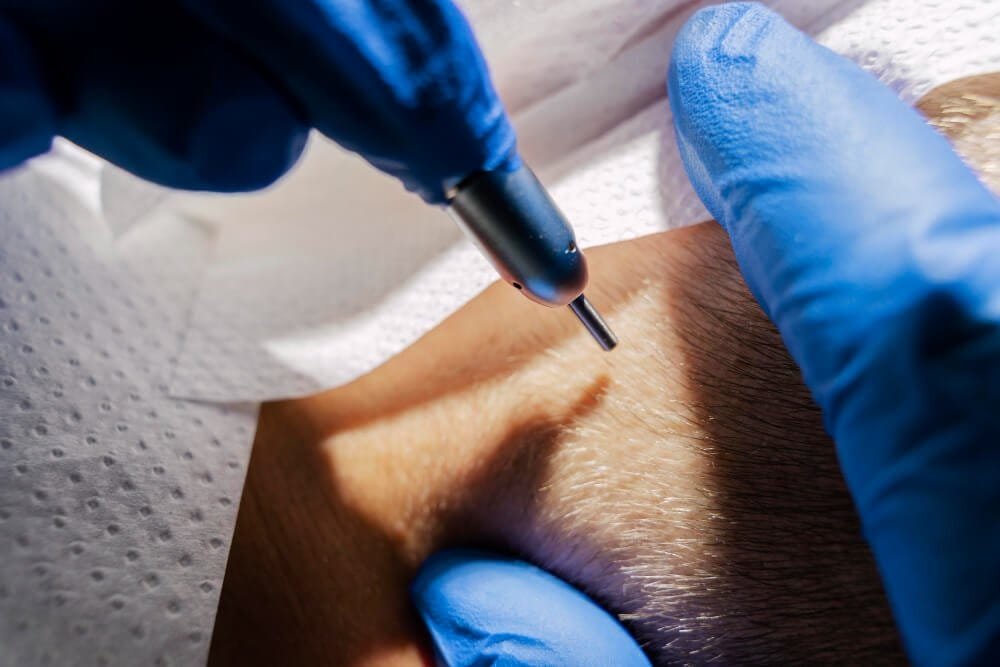 FUE (Follicular Unit Extraction) Method and Persistence:
The FUE method is one of the most common techniques in hair transplantation in Turkey. In this method, the surgeons extract hair follicles one by one from the donor area and transplant into the recipient area. FUE is generally the preferred technique because it is a minimally invasive approach. FUE hair transplantation usually leaves less scars and has a faster recovery time.
The permanence of the FUE hair transplant result is in relation with long-term as the hair follicles in the donor area are usually permanent. Planted hair follicles are permanent because they are taken from healthy hair that does not fall out genetically.
DHI (Direct Hair Implantation) Method and Permanence:
The DHI method is a newer technique for hair transplantation. In this method, the surgeons place hair follicles in a special pen and directly implant into the recipient area. The method increases the natural appearance by providing more control and precision in the hair transplant process.
The result of DHI hair transplantation is also usually permanent. It may have a faster recovery time as the hair follicles are placed directly on the recipient area. New hair is permanent because the experts select them from healthy hair follicles that do not shed.
As a result, there are different options among hair transplantation techniques such as FUE and DHI. In all techniques, the permanence of the transplanted hair is usually based on healthy hair follicles taken from the donor area. However, it is important to consider that the current hair loss process and genetic factors have the potential to affect the transplanted hair.
Quality Standards of Turkey Hair Center
Turkey Hair Center is a company that aims to provide quality services in the field of hair transplantation. Our quality standards comply with international health rules and industry best practices. In the hair transplantation process, we attach great importance to issues such as sterilization, hygiene, ethical principles and patient safety. In addition, we meticulously select the materials used in the operation process to ensure the quality and reliability.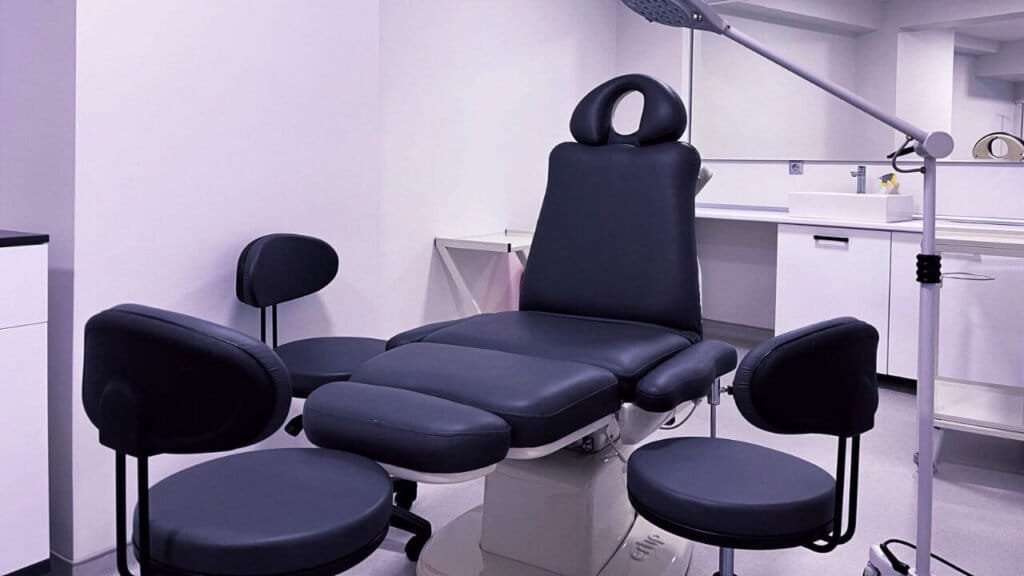 The quality standard is one of the most important factors that directly affect the permanence of the hair transplant process. Quality should be at the highest level in the clinical preference of a patient who is looking for a hair transplant.
Expert Team in Turkey Hair Center:
As Turkey Hair Center, we have a team specialized in hair transplantation. Our team consists of experienced hair transplant surgeons, expert technicians and support staff. All of our team are professionals who have training in hair transplantation, have experience in their field and follow up-to-date techniques. We work together to provide the best results for our patients, and we take a careful and sensitive approach at every stage. Our expert team evaluates the individual needs of each patient and offers personalized solutions.
Our Advanced Technology's relationship with Hair Transplant Permanent
As a great company, we provide service in our clinic , which has advanced technology and equipment. The surgeons use the equipment and devices in the hair transplant process in accordance with the latest technologies in the industry. This helps us achieve more effective and successful results. Modern technology in our facilities makes hair transplant operations more comfortable, safe and effective. In addition, we keep the safety of our patients at the highest level by fully complying with sterilization and hygiene standards.
Our Customer Satisfaction Focused Approach:
Turkey Hair Center attach great importance to customer satisfaction. We take care to understand the expectations of our patients and to offer them the best service. Also, strive to ensure the comfort and confidence of our patients at every stage of the hair transplant process. We are clear and straightforward in communication to answer our patients' questions, address their concerns, and help them understand the process.
In order to keep customer satisfaction at the highest level, we constantly give importance to feedback and our experiences, and we constantly improve ourselves to improve our services.
You can see our page comments, feedback and success stories on Google.
Post-Hair Transplantation Care and Support
Proper care and support are important for your hair to heal in a healthy way and to achieve permanent results after the hair transplant operation. Here are some factors you should consider in post-hair transplant care and support:
Healing Process: After the hair transplant operation, short-term redness, crusting and slight swelling may occur in the areas where the hair follicles are located. This is normal and usually goes away within a few weeks. It is important to follow your doctor's recommendations during the recovery process.
Medication Use: It is important to regularly use the medications recommended by your doctor. Antibiotics, pain relievers or anti-inflammatory drugs are important follow and take according to your doctor's instructions. These drugs affect the risk of infection.
Hygiene: After hair transplantation, it is important to regularly care for your hair and scalp as recommended by your doctor. You should act in accordance with your doctor's recommendations in choosing the shampoo and wash your hair gently. Excessive rubbing or rubbing can damage hair follicles.
Sun Protection: It is important to limit the time of sun exposure after hair transplantation. After the operation, the scalp may be sensitive and the risk of sunburn may increase. You can protect the scalp by using a sunscreen hat or cap.
Post-Operation Professional Care Services:
Turkey Hair Center provides a one-month medical care set after the procedures to enhance the permanance. This medical set consists of hair shampoo, lotion and cream. The shampoo is for hair washing as often as the doctor specifies. The lotion is important to apply the hair transplant area at regular intervals during the day. And the cream affects the healing speed of the donor area.
If this medical set is applied regularly, it will not only increase its permanence but also accelerate the healing process.
Regular Controls and Follow-up Process After Hair Transplantation:
Regular controls and follow-up processes are important after the hair transplant operation. These checks provide important opportunities to confirm the successful progress of the operation, monitor the recovery process and intervene when necessary.
If you have any questions or concerns after the hair transplant operation, you can contact the Turkey Hair Transplant Center Coordinators. Coordinators are always online to answer your questions and provide you with the support you need.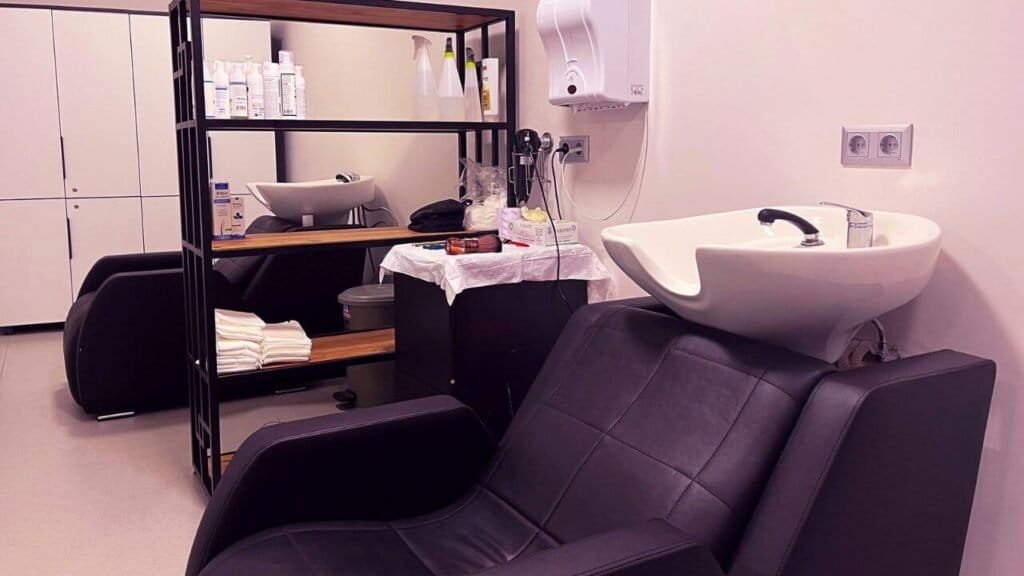 It is important to contact regulary, becuase if you want to make your hairs permanent you should check your hair growing process out by consulting with the coordinators and experts.
Success Stories: Those Who Changed Their Lives With Hair Transplantation in Turkey:
Dan Folger, he had been battling hair loss for many years and his self-confidence was negatively affected. After the hair transplant operation, his hair started to grow again and he gained a full hair structure in a short time. This change boosted Dan's self-confidence and brought about a significant transformation in his social life.
Super famous tiktok phenomenon Adnan Zafar contacted our clinic with hair loss and sparse hair problem. He came to Istanbul from Dubai in a very short time.
As a result of a two-day procedure, he achieved a lifetime of comfort. It provided lifelong permanence with regular maintenance in a short time.
Conclusion
Hair transplant life is usually long-term and permanent. As Turkey Hair Transplantation Company, we aim to provide the best results to our customers with our expert team, high quality standards and customer-oriented approach. Working with us, you can regain the natural look of your hair and increase your self-confidence. We are here to determine the most suitable hair transplant method for you with our professional team and personalized solutions and to ensure that you achieve permanent results. Contact us today to get more information about hair transplant life or to request an appointment.